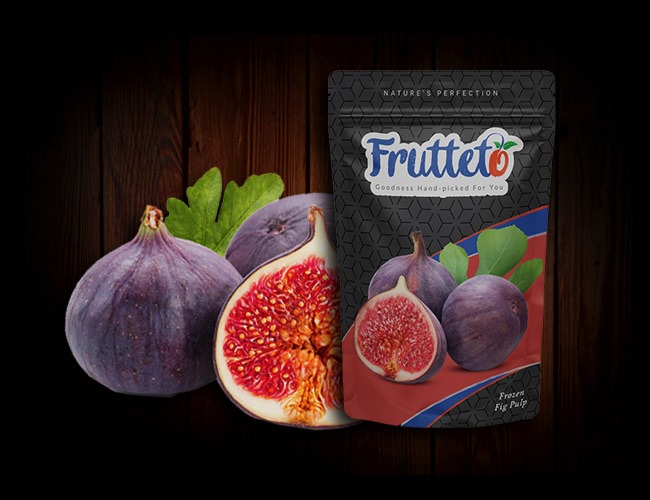 Frozen Fig

Frozen Fig Whole / Halves

Ready to use retail packs ( 300 / 400 gms ) and Food Service / Catering packs of 1 / 3 / 5 / 10 kg
Description
This product is prepared from fresh raw material. We provide frozen fig that retains all the properties of fresh fig in halves format multiple packages. Fig contains provitamin A, fiber, calcium and magnesium, among others. Bulk packed frozen fruits are key raw materials for the production of various food and beverages in an extensive range of industrial applications.
Standards
General Standards : Product is free from added sugar, dyestuff, synthetic flavor, stabilizers, pesticides & herbicidal residues and radioactive contamination.

Preservatives : Free from chemical preservatives
Processing
Figs are delivered fresh to the factory, each load is quality assurance sampled and assessed for foreign material and physical defects. The figs are washed, halved, filled, inspected and frozen to -18°C or below. The process ensures that the natural flavor & aroma of the fruit is retained in final product.
Packing
During packing, the whole / halves figs are inspected before weighing and filling into poly-lined packagings. These packages are Best Before and Production date coded, check weighed, metal detected, palletized and stretch-wrapped before being despatched to the clients, at -18°C.